When you buy direct from Evolution you get: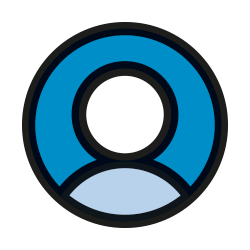 5% off your first order
When you create an account

3 Year Guarantee

Free UK Mainland Delivery

Next Business Day Delivery

45 days to return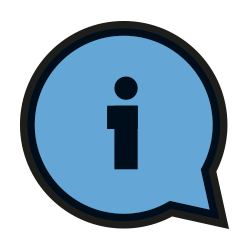 Expert customer support
Based in Sheffield, UK

Fast & Secure Payments
Card, Paypal, Klarna + More

Five Star Reviews
Tested & Rated By The Trade
Upgrade your blade and save 50% discount available on a blade upgrade at checkout.
The R210sms-300+ Sliding Compound Mitre Saw is the perfect hybrid between a 210mm and 255mm sliding mitre saw. The R210SMS-300+ maintains the compact and robust design of a 210mm model but with the 300mm cross-cutting capacity of it's bigger 255mm brother. Equipped with 'PLUS' model features, this is the ultimate cutting solution for any tradesman.
Go premium and equip yourself with the best 210mm sliding mitre saw on the market. Multi-material cutting technology with all the features you'll need to get the job done. Delivering accuracy, reliability and the power to handle heavy-duty materials - the R210SMS-300+ is truly superb value for money.

Video
...
Features
Multi-Material cutting technology. One saw, one blade, cuts all. *
Accurate cutting with laser guidance, smooth sliding functionality, adjustable depth of cut and 9 positive mitre stops.
Reliable smooth square cutting every time in a variety of materials.
Powerful 1500W hi-torque motor with optimised gearbox & blade system.
0° - 45° bevel tilt and 50° - 50° mitre covers all common cutting angles.
Compound cut ability for accurate cuts in decorative moulding and skirting for a professional finish.
The R210SMS-300+ has an impressive 300mm slide capacity, allowing a greater cut capacity for wider materials, compared to a 230mm slide on the R210SMS+ model.
Complete the cutting package with the Evolution's Mitre Saw Stand and 210mm Diamond blade. (Sold separately)
3 Year limited warranty.
PLUS+ Features
Premium Japanese Tungsten-Carbide-Tipped (TCT) 210mm blade included.
Dual Quick-Release clamps included for additional accuracy & faster adjustments.
Cleaner & safer working environment with dust collection bag & dust port adaptor included for use with vacuum extraction.
Integrated carry handles - easy to carry & transport around the workplace.
3m power cable reduces the need for extension leads.
Specifications
Motor (110V 50Hz):
1500W
Motor (240V 50Hz):
1500W
Speed No Load:
3750 min-1
Max. Mitre:
50° - 50°
Max. Bevel (Left):
45°
Blade Guard:
Cast Aluminium
Cable Length:
3m
Dust Port Diameter:
36mm
Blade Dia.:
210mm
No. of Teeth:
24
Bore:
25.4mm
Kerf:
1.7mm
Max. Cross Cut (0° x 0°):
300mm x 65mm
Max. Bevel Cut (0° x 45°):
300mm x 38mm
Max. Mitre Cut (45° x 0°):
210mm x 65mm
Max. Compound Cut (45° x 45°):
210mm x 38mm
Mild Steel Plate
(Max. Thickness):
6mm
Mild Steel Box Section
(Max. Wall Thickness):
3mm
Product Dimensions:
320mm x 710mm x 710mm (with saw head down)
Packaging Dimensions:
575mm x 325mm x 535mm
Product Weight:
13.2 kg
Packaged Weight:
15 kg
Sound Pressure Level LPA:
110V: 95.7 dB(A) / 220-240V: 96.5dB(A)
Sound Power Level LWA:
110V: 108.7 dB(A) / 220-240V: 109.5dB(A)
Uncertainty K:
KpA & KWA: K=3 dB(A)
Laser Class:
Class 2
Laser Source:
Laser Diode
Laser Output Power (Max):
<1mW
Wave Length (Nm):
650
Items Supplied
24T Multi-Material TCT Blade
3pc Hold Down Clamp
Machine Table Extensions
Dust Collection Bag
Dust Port Adaptor
Front Clamp
Rear Carry Handle
Double Ended Hex Key (M6 & M4)
Compatible With
210mm Multi-Material Cutting TCT Blade
210mm Diamond Masonry Cutting Blade
210mm Wood Cutting Blade
Mitre Saw Stand