When you buy direct from Evolution you get: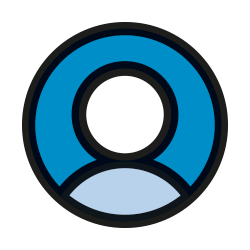 5% off your first order
When you create an account

3 Year Guarantee

Free UK Mainland Delivery

Next Business Day Delivery

45 days to return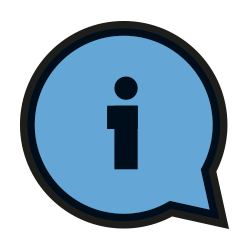 Expert customer support
Based in Sheffield, UK

Fast & Secure Payments
Card, Paypal, Klarna + More

Five Star Reviews
Tested & Rated By The Trade
*This  'A' version of the R25SMS-DB+ is supplied fitted with a 28T TCT Multi-material Blade. You can add a discounted 255m General Wood Blade during checkout to get exactly the same deal as the 'GPW' version of this saw which is currently sold out.
The largest and most powerful Sliding Compound Mitre Saw in the Evolution line-up the R255SMS-DB+ features a 255mm blade and has a huge 300 x 90mm crosscut capability which means it can slice through floor joists in one pass. Hugely powerful, incredibly accurate, it offers best in class performance at an unmatched price.
The R255SMS-DB+ is the ultimate trade and workshop mitre saw, you can pay more but you can't buy better.
Multi-Material cutting technology. One saw, one blade, cuts all.Wood, plastics, mild steel and non-ferrous metals. 28T TCT (A)
Accurate cutting with 300mm sliding functionality, adjustable depth of cut and laser precision guidance.
Smooth, square, reliable cutting every time in a variety of materials. Cut mild steel with no heat, no burrs & virtually no sparks.
Powerful 2000W (230v option), 1600W (110v option), hi-torque optimised gearbox and blade system increases motor and blade life to cut through a variety of materials with ease.
Perform accurate Crosscuts, Mitre cuts, Bevel cuts and Compound cuts with adjustable precision settings.
Cut to within +/- 0.5˚ with 45° - 45° bevel tilt and 50˚ - 50˚ mitre angles with quick click mitre stops at 0˚, 15, 22.5, 30, and 45˚ both left & right.
An impressive 300mm x 90mm max. crosscut capacity enables you to cut 4 x 4-inch posts.
Ambidextrous, ergonomic, horizontal trigger with comfortable grip = combats repetitive strain.
Compatible with Evolution's Mitre Saw Stand, giving you full control to cut accurate repeated lengths on wide and long materials with ease.
The Evolution 255mm Diamond blade can also be fitted for cutting ceramic tiles and ornamental stone, (sold separately).
3-year limited warranty.
PLUS+ Features
Premium Japanese Tungsten-Carbide-Tipped 28T (TCT) 255mm Multi-material blade for long-life, multi-material cutting.
Quick-Release top clamp included for additional safety and faster adjustments.

Tall neck and fences for increase cut capacity and versatility when cutting materials stood upright such as skirting and cornices.
Laser-guided precision projects the cutting line on your workpiece for assisted straight-line cutting.
Cleaner and safer working environment with a dust collection bag and dust port adaptor for use with vacuum extraction.
Integrated carry handles - easy to carry and transport around the workplace.
4m rubber power cable gives you the power and reach you need to get the job done.
Specifications
Motor (240V 50Hz):
2000W
Motor (110V 50Hz):
1600W
Speed No Load:
2600 min-1
Max. Bevel (Left):
45° - 45°
Max. Mitre:
50° - 50°
Cable Length:
4m
Blade Dia.:
255mm
No. of Teeth:
28
Bore:
25.4mm / 1 in.
Kerf:
2mm
Max. Cross Cut (0° x 0°):
300mm x 90mm
Max. Bevel Cut Left (0° x 45°):
300mm x 52mm
Max. Bevel Cut Right (0° x 45°):
300mm x 34mm
Max. Mitre Cut (45° x 0°):
212mm x 90mm
Max. Compound Cut Left (45° x 45°):
212mm x 52mm
Max. Compound Cut Right (45° x 45°):
212mm x 34mm
Mild Steel Plate
(Max. Thickness):
1/4 in.
Mild Steel Box Section
(Max. Wall Thickness):
1/8 in.
Product Dimensions:
570 x 545 x 385mm
Packaging Dimensions:
575 x 545 x 385mm
Product Weight:
18.24 kg
Packaged Weight:
20.5 kg
Sound Pressure Level LPA:
95,8 dB(A)
K=3 dB(A)
Sound Power Level LWA:
108,8 dB(A)
K=3 dB(A)
Items Supplied
255mm (10 In.) 28 Tooth Multi-Material Cutting Blade
Machine Table Extensions x2
6mm & 4mm Dual-Ended Hex Key
Rotary Table And Neck
Cutting Head
Carriage Slides
Mitre Locking Knob
Mains Cable
Guide/Clamp
Self Tapping Cap Screw x1
M6 x 16mm Socket Headed
Screws x4 M5 x 12mm
Socket Headed Screws x2
Laser Lens Cap
Cable Clip
Slide Locking Knob
Dust Port Adaptor
Dust Collection Bag
Quick Release Hold Down Clamp
Instruction Manual
Compatible With
255mm Multi-Material Cutting TCT Blade
255mm Diamond Masonry Cutting Blade
255mm Wood Cutting Blade
Mitre Saw Stand
Video
Assembly Guide
...