Bring the power back.
Electric powered, concrete cutting saws with Power Protect Technology.
Market leading cut capacities. Ergonomic design.
All with 3-year guarantee.
Compare all models
Concrete Saw Essentials.
Equip your concrete cutting saw with the right blade for the job, stay dust free with water ready to go and keep all your equipment in one place with a handy Concrete saw tool bag, perfect for the biggest 12 inch Concrete saw.
Diamond Blades
General purpose, premium and multi-material, and metal blades available in 9", 10" and 12". All compatible with Evolution Concrete saws.
View Concrete saw Blades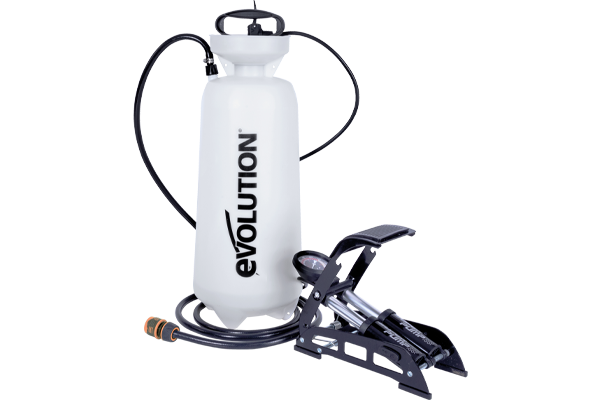 Pressurised Water Tanks
16L / 3.5 gal. tanks in two options; one with hand pump and one with a foot pump. Hands-free water pressure for continuous cutting.
View Both
Soft Shell Carry Case
Easily carry your machine between jobs sites plus, added protection during transport.
View